With lots of choices, why do we choose YoYo Inflatable?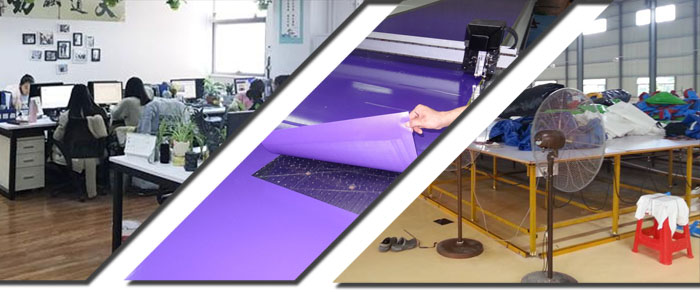 Why YoYo?
We have a professional pre-sales team and a wealth of experience. As one of Chinese leading inflatable manufacturers with many years of experience, we have trained a team of excellent employees, introduced advanced production equipment and developed excellent testing methods. We always adhered to strict quality standards. We have good service, also can provide OEM service. Pre-sales team help customers to understand our company and products. And our staff will always respond to customer suggestions during the cooperation. If there is any problem after the product is delivered to the customer, our team will handle it immediately.
Through unremitting efforts, these services have been insured for the customer's business. The quality of our products is at a high level in the world. We have competitive and reasonable prices. With these and after-sales service system, we gain a competitive advantage in the market.

Why YoYo?
Professional design team. We have good design capabilities and can develop products independently. We employ skilled 3D computer technicians along with Graphic Designers and Pattern makers. We have skilled craftsmen who co-produce hundreds of high-quality products. Moreover, we have been investing in innovation ever since. We have been growing alongside our clients, supporting them with excellent after-sales advice and the steady development of new type of inflatable games at affordable prices.
Why YoYo?
We use safe and durable production materials. In the production process, we have integrated many advanced and skilled technologies. By using several high-end automatic cutters, we can accurately cut and prepare near-perfect assembly materials. We only use high-end welders and digital printers, which is more efficient.
We take the safety requirements of the inflatable entertainment industry seriously. Most end users of inflatable games are children. This is why safety is so important. In addition, mitigating your liability risk is just a good business. All of our inflatables use lead-safe and flame-retardant materials, it can help keep kids safely inside the inflatable. Ethylene and its chemical composition are also highly regarded and focused on the environment, so we only use lead-free materials that comply with European safety standards. Our digital inks meet the SGS testing and printing industry standards.
Our quality standards are at the forefront of the industry, and we continually improve our materials and manufacturing methods to ensure you have the best life expectancy for your product. So, we have very good production capacity.
Why YoYo?
Customize your own products. We can make your vision a reality. As a visionary, we've developed our own creative capabilities that allow us to design and build structures, games, rides and activities that incorporate a variety of materials and manufacturing techniques. We can use almost any design that we can use for your color schemes, add your logo, or even incorporate a 3D version of your character into the inflated design.

Why YoYo?
Professional product portfolio and guidelines. If you need advice on the layout or design of an indoor inflatable amusement park, we can and will do it for you, and our wealth of experience will help us to meet your needs. Don't know what you want? Party room? Adult space? Children's inflatable center? We can guide you all. After all, we have been in this business for a long time. We only give our partners the best products and services. With our extensive experience in it, the harsh inflating environment has allowed us to develop manufacturing technology to create more rugged units.
Over the years, our products are sold in many countries around the world and have gained a good reputation in product quality, price positioning and loyal customer service. In the future, we will continue to improve product quality and innovative design.

Win-win.
We look forward to seeing customers as partners. Customer service may be one of the things that matters most about any interaction or relationship. Fortunate to have been or are cooperating customers give us praise and support. Our decree is to provide world-class customer service.
When looking for your next inflatable, remember YoYo Inflatable - Your best choice, the best business partner for your global economy and long-term service. We are willing to work with you to create a better future!
So, why not choose YoYo?